Firewall-as-a-Service
Protecting your most valued assets: your people & your network.
---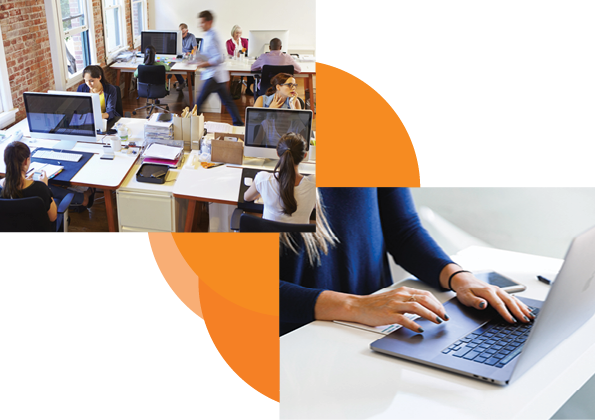 Protect your entire network and every user
To combat increasingly complex enterprise security challenges, TasmaNet next-generation Firewall-as-a-Service (FWaaS) deploys integrated capabilities including:
intrusion prevention
web content filtering
application control
anti-virus and anti-malware threat protection
Analyse threats and monitor compliance yourself with the one-stop management portal. We'll help you to configure and implement complex changes.
TasmaNet is a proud Fortinet Select Partner with Secure Access & SD-Branch and Secure SD-WAN specialisation accreditation, making us your first choice for expert advice and world-class protection of your business network. Our specialist security team includes some of the best-qualified Fortinet Network Security Experts in Australia, ensuring you optimal security outcomes for your business.

We are the leading Fortinet partner, being the only in Australia with 4 security specialisations.
For a limited time, we are offering customers a Free TasmaNet Cyber Threat Assessment to detect and understand your network vulnerabilities.
Why choose Firewall-as-a-Service from TasmaNet?


Enterprise Grade Made Easy
TasmaNet Firewall-as-a-Service delivers dependable high-level threat protection without the cost of specialist IT personnel or hardware. Constantly updated defences protect your business network from global threats.
Secure VPN Connectivity
Apply consistent security policies to all of your business sites and dependably connect all of your remote users with inbuilt secure VPN. Monitor compliance yourself with the one-stop management portal.
Predictable Pricing
Our scalable and predictable subscription model means you pay only for the protection and bandwidth your business needs.


"Our FortiGate security solutions highlighted a lot of unknown threats getting through our old system. On the first day of going live, we started seeing and blocking application and websites we had no idea the students were even accessing!

With the TasmaNet Co-Managed firewall system, we're able to make changes to everything ourselves. When making more complex changes, we're now able to get assistance from TasmaNet quickly and easily to produce the best outcomes. The reports we get on the traffic are incredible. They allow us to see what applications students are using, to see if they have discovered a new possible way around our existing security measures and it allows us to respond quickly. By linking with our internal Active Directory and Radius authentication, we are able to pinpoint traffic to users.

Overall, we couldn't be happier with the safety and security our FortiGate security solution is offering us."
FAQs
A firewall is a network security system that monitors and controls incoming and outgoing network traffic based on predetermined security rules. A firewall is a barrier or shield that is intended to protect the network from the cyber threat or malware dangers that exist on the Internet. They look for and block viruses, worms, spam, and other unwanted internet traffic.
The cost of cybercrime in Australia last year alone exceeded the billion-dollar mark, a statistic that is set to grow by more than 27 per cent in 2020 across all sizes of business. Learn more by downloading the TasmaNet Firewall factsheet.
All your network and cloud traffic passes through a central firewall, allowing you to configure and apply a unified security policy without needing to manage updates and align firewall settings at each location. Inbuilt VPN capability connects all users securely, reducing your attack footprint.
A firewall will ensure any program you run has its online access monitored and verified. Network traffic that could signal an unsecured transfer of sensitive data will be controlled through your firewall. Web category filtering, URL filtering, and content filtering can be applied to control user access to web resources, supported by full logging and reporting of internet traffic down to user level.
The assessment is usually priced at $495, however TasmaNet is waiving the fee for a limited time.
TasmaNet will arrange to supply and configure non-intrusive Fortinet hardware to observe your network traffic for a two week period. It's quick and easy, and there will be no interruption to your normal business. At the end of the two weeks, a TasmaNet security expert will discuss your comprehensive security report findings and recommend actions you can take to to improve the security of your network. It's not uncommon for our team to identify critical vulnerabilities during the monitoring period, and we'll let you know immediately about any threats that require urgent attention.
Let's Talk!
Complete this form to get in touch with the TasmaNet security experts and learn more about FWaaS.