Education
Enabling digital equality in schools across Australia
---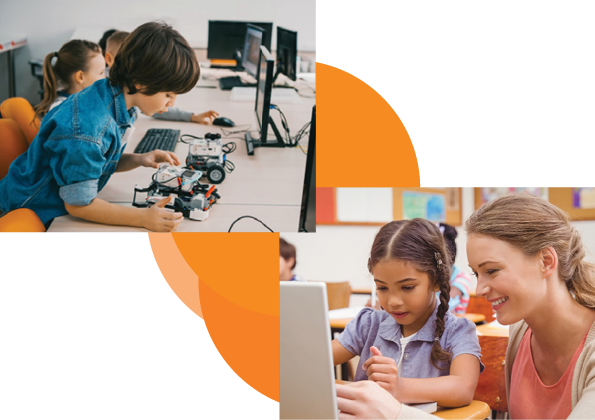 The education sector is constantly evolving, and few organisations experience the rapidly escalating demand for dependable connectivity more than schools and universities. Whether its onsite in the classroom, distance education or home schooling during a lockdown, pupils and teachers are relying more on high-bandwidth applications, reliable connectivity and secure networking.
By switching to nbn™ Enterprise Ethernet from TasmaNet, schools can access superfast, symmetrical speeds via dedicated fibre, opening up new educational opportunities previously not available on traditional internet connections.

We work with schools to identify areas within their digital infrastructure that can be improved. Our solutions play a key role in helping to deliver quality education to students across Australia, while protecting their information. All of our school data remains onshore at our Data Centres, and we partner with industry-leading providers to ensure world-class performance.
Our solutions are backed by our 100% Australian service desk team. When you talk to our team, you're talking directly to the people who built and run our network, data centre, and private cloud platform.
WHY CHOOSE TASMANET FOR EDUCATION?
We deliver high-speed Internet powered by nbn™ to schools. We have worked closely with Catholic Education Tasmania to successfully roll out nbn™ Enterprise Ethernet across their schools, unlocking new digital education opportunities for students.
Find out more about our solutions for connectivity
We create secure Managed Private Networks so that your team can work and collaborate anywhere with the knowledge sensitive student data is protected.
Learn about Managed Private Networks from Tasmanet

We partner with global data security leaders like Fortinet and Veeam to protect and back up your sensitive student data and ensure even the most stringent security and compliance needs are met.


Find out more about Firewall-as-a-service and Data Protection

TasmaNet will protect your school's student and staff data
A TasmaNet Cyber Threat Assessment can help you better understand risks and vulnerabilities to your own school network and identify steps you can take to protect it's information and people. You will gain insight into the effectiveness of your current network security solution, how applications and web resources are used within your network, and actionable steps you can take to optimise security and performance.

Partnering with industry leader Fortinet, we are offering schools FREE Cyber Threat Assessments - find out how your school can benefit by visiting our webpage here

Want to learn more about how TasmaNet can
enable your business?
Complete this form to get in touch with the TasmaNet sales team.