Former NBN Business Channel GM to lead TasmaNet partner expansion
Keith Masterton appointed to lead National Channel Sales strategy.
---
---
TasmaNet appoints former NBN Business Channel GM Keith Masterton to lead National Channel Sales strategy.
Mr Masterton, who joins TasmaNet following three years as General Manager for Business Channels at NBN Co and was formerly Director of the Specialist Partner Channel at Telstra, says:
"I am absolutely delighted to be joining a company where my passion for serving business and government customers through quality channel partner relationships is shared. At TasmaNet we don't necessarily intend to be the biggest, but we do intend to be the best and I can't wait to get started on building out the TasmaNet channel ecosystem across Australia."
TasmaNet CEO Rob Vernon says the appointment accelerates the company's evolution into a genuine national competitor:
"Keith brings unmatched Channel development and engagement experience to TasmaNet, and flags our intent to offer a compelling partner program to the Australian ICT community. We're excited to secure a senior executive of Keith's calibre in a competitive market after building a strong relationship with him during his tenure at NBN Co and we share a vision of a sustainable and diverse ICT market offering innovation and choice to business customers.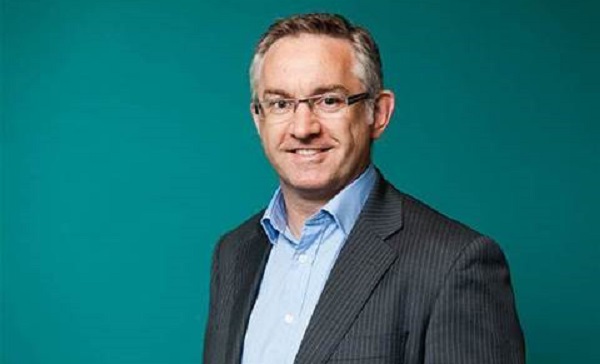 "TasmaNet built a wireless network in 2004 to serve Tasmanian communities with limited connectivity options, and we've been challenging the 'take it or leave it' attitude of the legacy telcos ever since.
"Today we leverage the public investment in the national broadband network to deliver cost-effective and dependable Internet, networking, data protection, and cloud services to schools and businesses in every Australian state, including connecting the first service in the country using transformational nbn™ Enterprise Ethernet dedicated fibre.
"Removing historical connectivity barriers unlocks the potential of students and workplaces across the country through more equitable access to the benefits of global markets, online education resources, telehealth, remote working, and cloud technology.
"Our ability to connect customers nationally unlocks opportunities for our channel partners to offer TasmaNet's suite of products alongside their own specialised advice and services.
"More TasmaNet customers are benefiting from our partners' expertise every day and, under Keith's guidance, we see huge potential for future growth."
Victorian channel partner Orkestra built on game-changing TasmaNet fibre connectivity to help Tsimos Commercial Real Estate increase workplace efficiency by 30-40% through the adoption of Microsoft Office 365 and secure cloud backup.
Local partner Excel IT relies on quality TasmaNet business nbn™ connections to power tailored voice solutions for businesses in the Hunter region of New South Wales.
Tasmanian partners including RidgeTech Services and Axsys make a suite of TasmaNet business Internet, managed firewall, private cloud, and backup products available to businesses throughout the state, complementing their specialised managed services, software, and hardware procurement offerings.
Subscribe!
Subscribe to be notified when we post new and exciting content to The Hub!