Welcome to TasmaNet
Connect to Australia's biggest networks with Tasmania's best digital solutions provider
---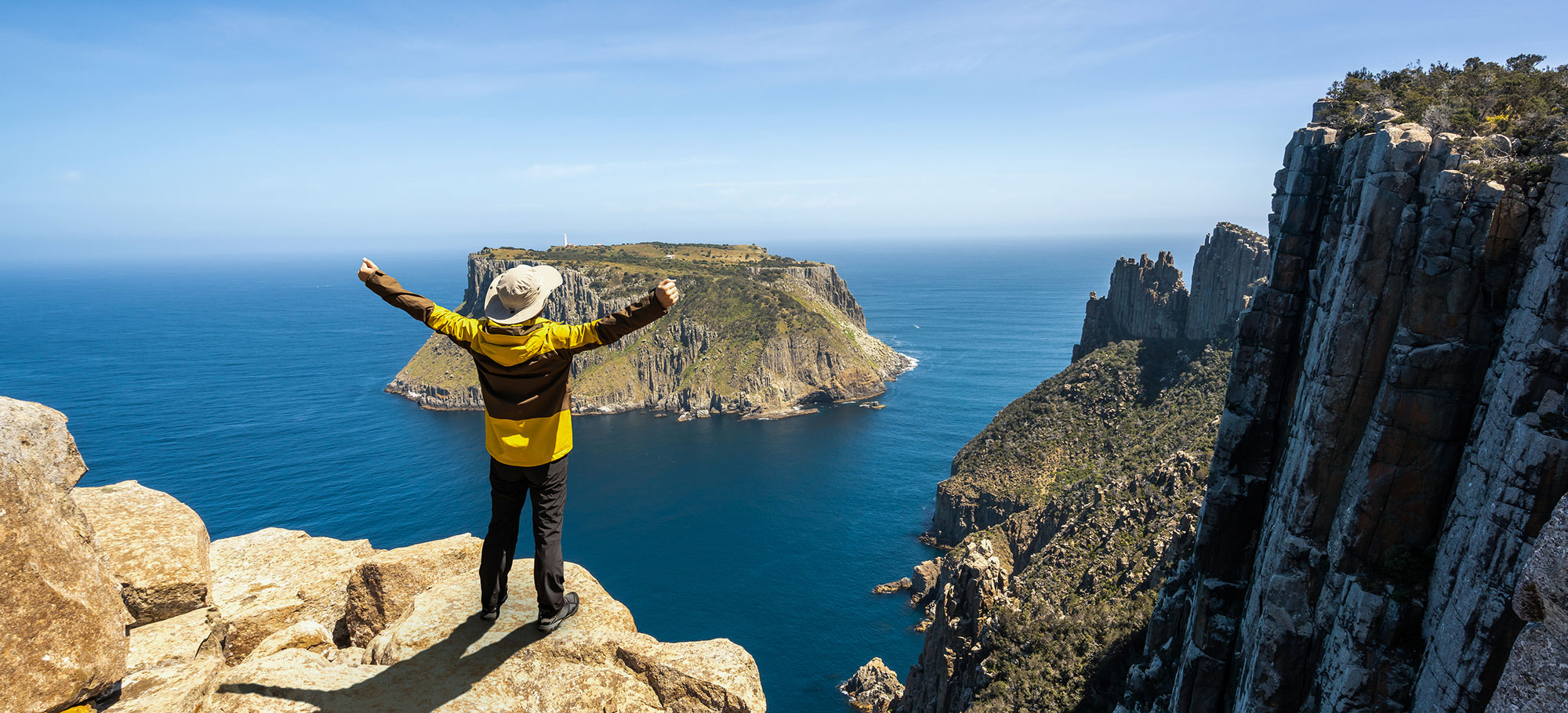 We know Tasmania is a special place.
That's why we've chosen to live and work here and enable Tasmanians to access our world-class networks. The isolation and ruggedness of our island is what makes it so special. It helps to foster creativity, bring ideas to life and build amazing businesses, while living in one of the most beautiful places on earth. The cliches are true for a reason!
Living in the landscape comes with challenges though. In the past, the remoteness would have worked against us. But with great technology delivered by TasmaNet, location becomes irrelevant. We built and operate a wireless data network connecting 85% of the Tasmanian population in some of the most remote parts of the state (and also offer enterprise-grade nbn™ broadband throughout Australia). We have a strong track record in creating and maintaining bespoke solutions for customers, and our 100% Australian based service and solutions desk will give you the support you need to enable your business to grow successfully.
We have been operating since 2004 and have grown to become a leader in digital innovation. From home internet and mobile plans through to Government security and storage, TasmaNet has a digital solution to fit all Tasmanians.
Enter your address to check your nbn™ availability!
When you fill out this online form, you can go through our online signup process.
If you have any questions before then our team can be reached on 1300 792 711.
Why choose Home Internet from TasmaNet?
Local Team
Our expert sales and support team are 100% local, and know our products inside out.
Get 1 month free
Get 1 month free when you sign up with TasmaNet Home Internet - then just $79 a month thereafter.
Business Grade Performance
By utilising our national broadband network, you can stream video, run multiple applications and more.
Want to know more about how TasmaNet can enable Tasmanians?
Complete this form to get in touch with the TasmaNet sales team.