Enabling Regional Business in Toowoomba
TasmaNet brand Vastnet bringing dependable and cost-effective superfast fibre to regional Queensland.
---
---
Toowoomba business community ready to power growth with nbn™ fibre upgrade.
TasmaNet was founded to deliver better business connectivity to regional areas often ignored by the big telcos, and I felt right at home when I joined Toowoomba Region Mayor Paul Antonio recently at the 'State of the Region Enterprise Evening' organised by business group Toowoomba and Surat Basin Enterprise (TSBE) to discuss growth opportunities for the diverse range of industries in the area as the economy recovers from the impact of the Covid-19 pandemic.
Wearing my hat as CEO of TasmaNet's recently acquired Queensland telco brand Vastnet, my message to the well-attended event was how the availability of dependable and cost-effective nbn™ fibre connectivity is transforming the way regional businesses compete nationally and globally.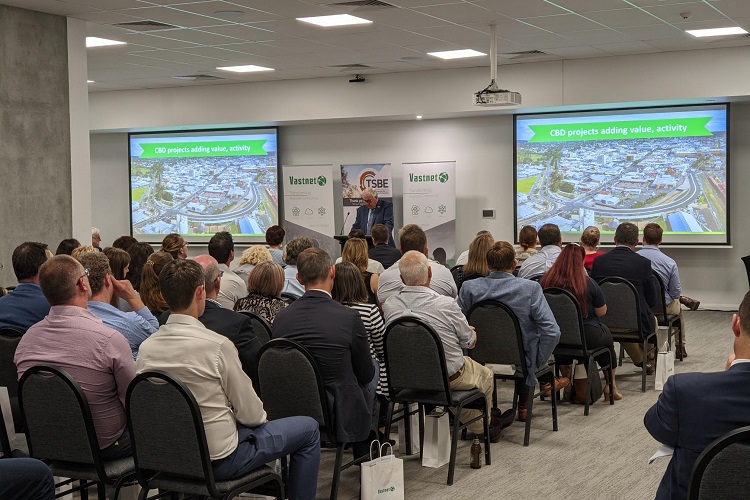 More than 54,000 locations in the Toowoomba region now qualify for $0 nbn™ fibre installation, and more than 40 per cent of these locations would be upgrading from nbn™ Fibre to the Node (FTTN) connections incapable of achieving the superfast performance offered by fibre.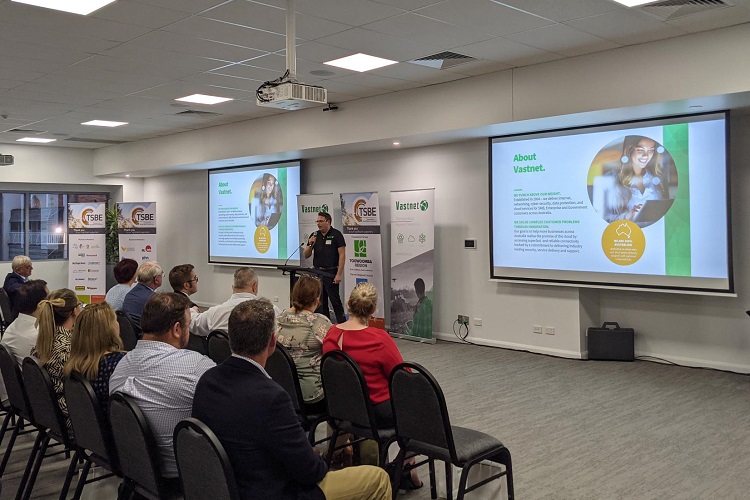 As more staff work remotely and businesses become more reliant on data, the bandwidth offered by fibre connectivity is critical for powering productivity-boosting collaboration technology like video conferencing, cloud applications, and fast large file transfers. Fibre also enables regional businesses to seamlessly protect critical data with secure networking and offsite backup solutions.
Vastnet and our local IT channel partners are connecting eligible Toowoomba businesses to 100/100 Mbps fibre Internet from $439 per month with $0 nbn™ fibre installation costs*, helping to level the playing field with their city competitors and supporting regional growth.
As well as being significantly cheaper than the limited options previously available from the legacy telcos, Vastnet's 'nbn™ first' approach means that businesses are not shackled to a privately owned fibre network or endless contracts, with the assurance of support from our expert team and our direct 24/7 access to the business nbn™ Network Operations Centre.
The enthusiasm of TSBE members to get on with business and help drive our economic recovery is inspirational, and we're excited to be working with them towards that goal.
* Availability, pricing, and $0 fibre installation cost subject to nbn™ site qualification and 36 month contract term.
Subscribe!
Subscribe to be notified when we post new and exciting content to The Hub!