Huon Aquaculture
---
How TasmaNet constructed a marine broadband wireless managed private network
"The delivery of TasmaNet's marine network has allowed Huon to gain global recognition as a leader in offshore aquaculture and innovation, the first aquaculture business in Australia to fully centralise its feeding operations and one of the first aquaculture businesses globally to employ AI for feeding and automation of operations."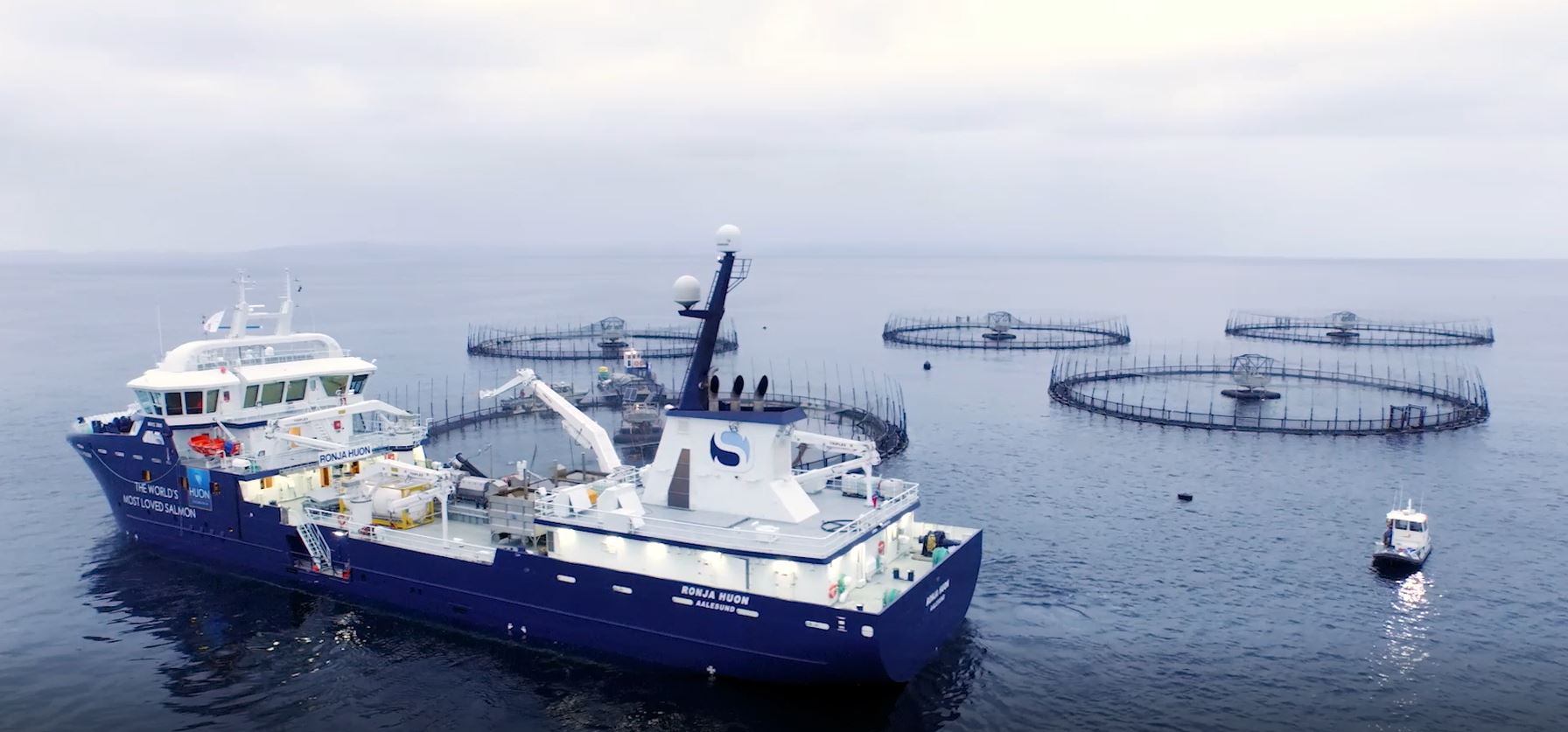 As part of its Controlled Growth Strategy (CGS), and in an Australian first, the Huon Aquaculture Group had a requirement to construct a wireless network in and around its marine operations to support remote offshore farming and the deployment of an AI-driven feeding system. Huon Aquaculture approached long-term digital transformation partner TasmaNet with a vision to complete the construction and to operate a private marine broadband network as a managed service.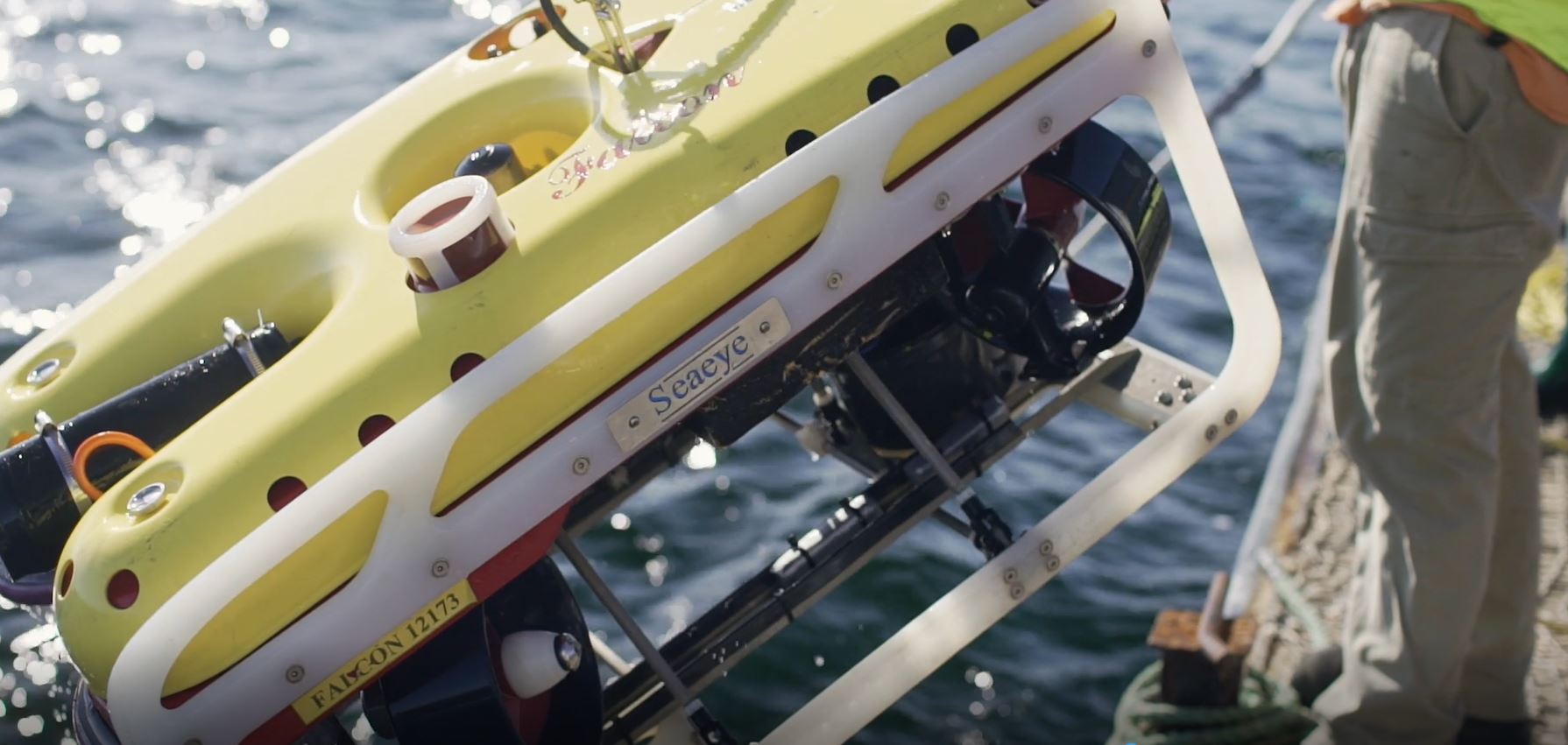 Over a two-year period TasmaNet planned, designed, and constructed the infrastructure and facilities to service both onshore and offshore aspects of the network. This included developing a solution for placing stabilised endpoints on barges at sea, in a hostile and challenging environment. The network covers 150 square km of marine coastline in the south east of Tasmania, along with 50 square km in Macquarie Harbour, all connected through TasmaNet's managed private network.
The successful completion and commissioning of the network has been key enabler for Huon's digital transformation within its operations and the adoption of cutting-edge wireless technology, machine learning, and Industry 4.0 architectures. Furthermore, by developing a capability to automate and control feed operations for remote offshore fish farms, Huon realised its vision of sustainably growing salmon in offshore conditions and improving the safety and working conditions of its employees.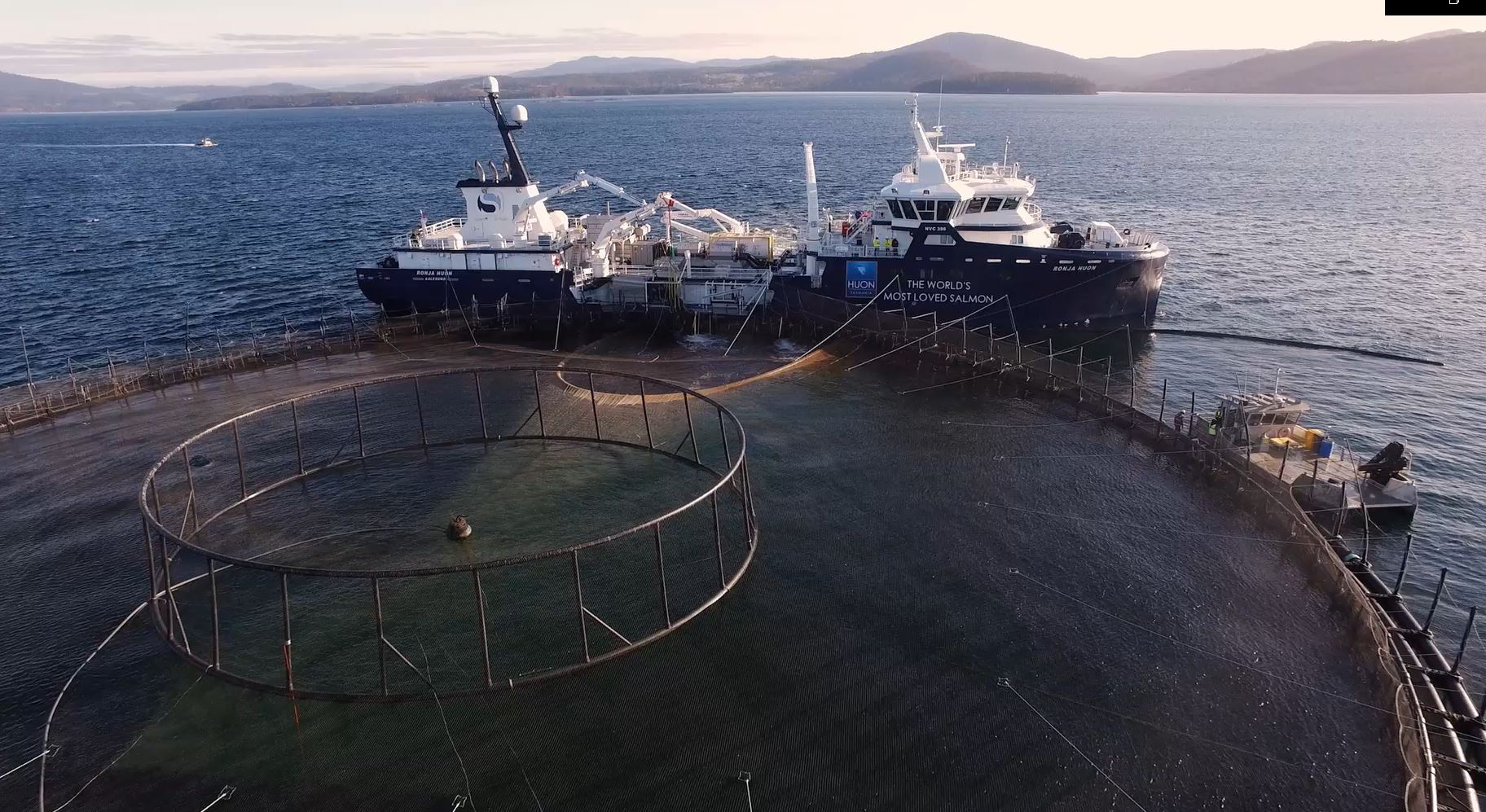 From a usability and accessibility perspective, having an operational network facilitated transformation in the Huon Aquaculture workforce. The feeders' role changed from working at sea in an uncomfortable and sometimes hostile environment, to being able to control and monitor feeding of more than 200 pens from a central operations centre in Hobart; something that would not be possible without the network in place.
How did we help?
Collaboration between TasmaNet and Huon Aquaculture to create a successful, tailored solution for a unique situation
Creation of a Managed Private Network to collect data on important business functions and outcomes
Customised Service Level Agreement for extra support. Local expert support means an intricate understanding of local issues