Enterprise Ethernet for Online Business
Get the dependable bandwidth your digital business needs to thrive
---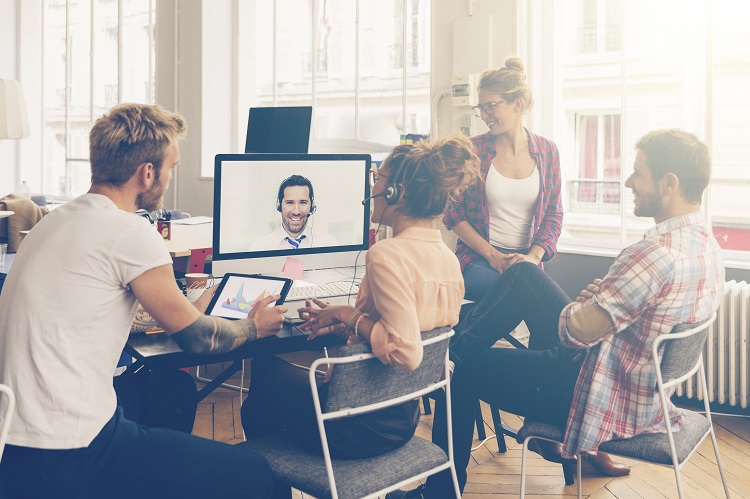 nbn™ Enterprise Ethernet for Online Business
Increased global Internet access unlocks new markets and unparalleled opportunities for businesses to do most or all of their business online.
While the barriers to entry to the global marketplace are lower than ever, dependable 24/7 connectivity is critical, and the growth of digital creative industries make sufficient bandwidth to handle large file transfers essential.

nbn™ Enterprise Ethernet from TasmaNet is game-changing technology for online business. Superfast, symmetrical speeds from 10Mbps to 1Gbps handle large file transfers and bandwidth-hungry applications, while dedicated fibre to your site means no slow down during busy periods so that you stay connected to your customers whatever timezone they are doing business in.
Why connectivity is critical for Online Business
Genuine enterprise grade connectivity is the lifeblood of any online business:
Dependable 24/7 availability
Your customers are online 24/7 so your business needs to be online 24/7 too. Every minute your website or products are offline translates to missed sales and lost revenue.
High bandwidth demand
Collaborative website development, video editing, and software production place high demand on bandwidth at any time of day, along with the need for secure cloud backup
Frequent large file sharing
Web-based creative industries rely on fast, frequent transfers of large video, graphic, and design files to meet deadlines for clients and collaborators all over the world.
How nbn™ Enterprise Ethernet can help
Symmetrical speeds from 10Mbps - 1Gbps
Superfast Internet delivered over fibre meets constant demand no matter what timezone you're doing business in and quickly scales.
Reliable speeds in peak times
Symmetrical speeds and dedicated fibre reliably handle bandwidth-hungry applications like video without the congestion of shared connections.
Dedicated fibre
Dedicated nbn™ fibre to your door means control over your critical business connectivity, without being shackled to a big telco's costly private fibre network.
MyTyreSite.com.au
Growing Tasmanian online business MyTyreSite.com.au is competing nationally and internationally thanks to dependable, symmetrical, high-speed Internet delivered over dedicated fibre.
Benefits of nbn™ Enterprise Ethernet
TasmaNet Sales Specialist Brendan Cooper describes how superfast, symmetrical nbn™ Enterprise Ethernet is delivering educational and productivity benefits for his customers.
TasmaNet and Connectivity
We made our start helping rural and regional communities overcome geographical barriers to connectivity and the same mindset helps us lead the country with transformational Enterprise Ethernet.
As a school, we place a high focus on STEM and 21st century skills. Having a fast reliable internet connection is of paramount importance to this. We are a multi campus school, and Enterprise Ethernet gives us the ability to network our campuses in a way that provides a high level of reliability, redundancy, and connectivity.

My vision is that, through the use of Enterprise Ethernet, we will be able to create an infrastructure that is fault tolerant across campuses, meaning that we can continue to educate students in the 21st century manner that is deeply engrained within the school.
Find out how your online business can benefit from nbn™ Enterprise Ethernet
Complete this form to request a consultation with our sales team.